Snack time just got so much better. These peanut butter protein balls are the perfect energy filled snack food when you are craving something sweet. Combining oat flour, almond flour and protein powder with peanut butter and agave syrup gives you a little powerhouse of an energy ball. The protein helps you feels fuller longer and the peanut butter makes them delicious.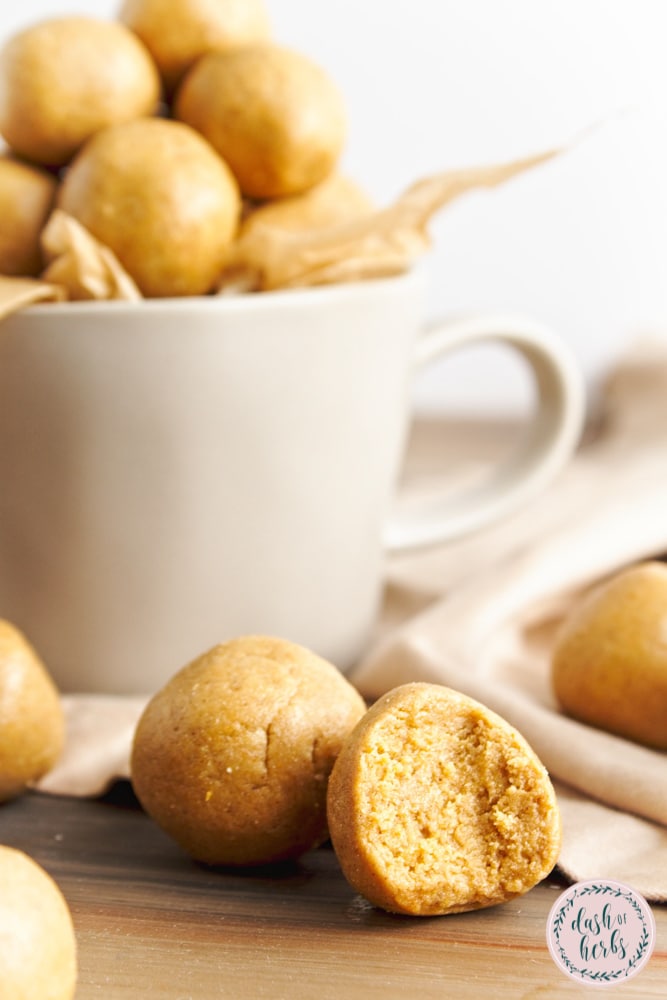 Ingredients For Peanut Butter Protein Balls
Unsalted Peanut Butter – This recipe uses smooth peanut butter, but you could use chunky. Use sugar free, palm oil free peanut if you can find it.
Oat Flour – You can substitute the flour with whole oats for a chunkier texture
Blanched almond flour
Agave syrup – For a little sweetness
Salt
Vanilla Protein Powder – Or use a flavorless protein powder and add a teaspoon of vanilla essence to the mixture instead
Here's where you can get creative with this recipe – try adding some raisins, chocolate chips, or whole roasted chopped peanuts. Dip them in melted chocolate if you really want to get decadent.
How To Make Protein Peanut Butter Balls
Start off by blanching the almond and oat flours on a baking sheet in the oven. Spread it out thinly and bake for around 5-7 minutes at 350 degrees. Remove from the oven and let it cool down.
Add the cooled flour to a bowl with your protein powder and the salt
Add the agave syrup and peanut butter to the bowl and mix it up into a dough. If the syrup and peanut butter is a little difficult to work with, microwave them together for a few seconds to soften up before adding to the bowl of flour.
This is where you can get creative and add some additional ingredients like choc chips, raisins or roasted chopped nuts
Using your hands or a melon baller to form into small balls. Put the balls onto a baking sheet covered in waxed paper and refridgerate for around 20 minutes.
Pro Tips
Wait until the balls have set in the refrigerator and then roll in desiccated coconut for an extra yummy treat
If you don't feel like rolling the balls individually you could spread the mixture out over the lined baking sheet, set in the refridgerator and then cut into slices
Storage
You can store these in an airtight container for up to 5 days, or up to a month in the freezer. Lay down some paper towel in the bottom of the container to help absorb an of the fats from the balls.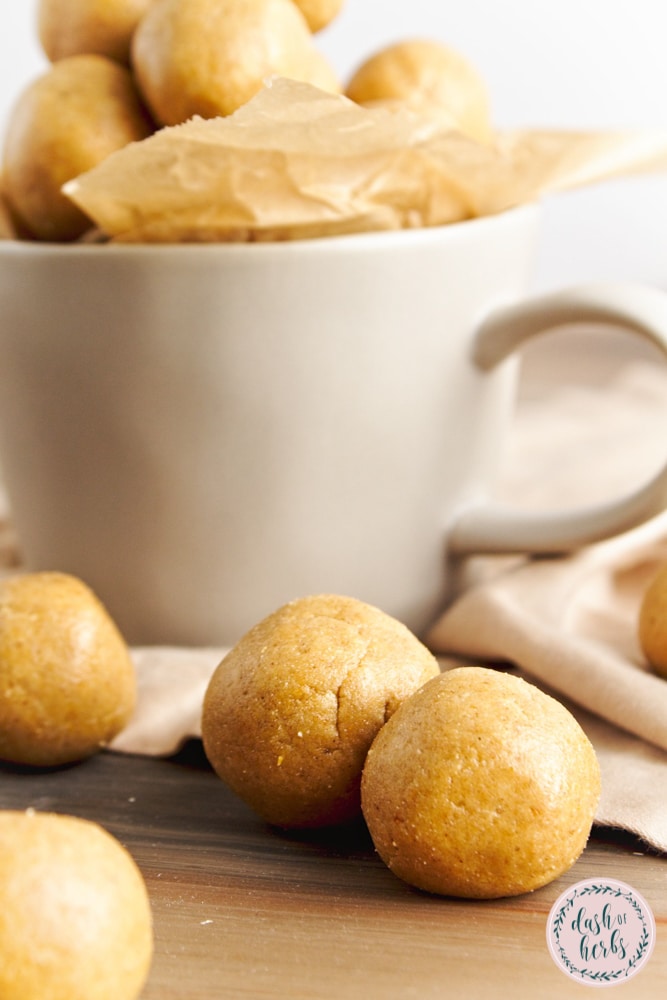 Are Peanut Butter Balls Healthy?
Peanut protein balls can be a healthy snack option, but it largely depends on the other ingredients used in their preparation.
Protein: Peanuts are a good source of protein which is essential for growth, repair, and maintaining good health. Protein also helps to keep you feeling full, which can prevent overeating.
Healthy fats: Peanuts also contain healthy monounsaturated and polyunsaturated fats, which are good for heart health.
Fiber: Peanuts are rich in dietary fiber, which aids in digestion and can help control weight by promoting a feeling of fullness.
Nutrients: Peanuts are packed with various vitamins and minerals including vitamin E, B-vitamins, magnesium, and zinc.
If you love peanut butter as much as I do, you'll want to try these healthy peanut butter cookies or this delicious peanut butter syrup for your coffee.
Peanut Butter Protein Balls
Snack time just got so much better. These protein peanut butter balls are the perfect snack food when you are craving something sweet.
Ingredients
1/2

cup

oat flour

1/2

cup

blanched almond flour

1/2

cup

vanilla protein powder

(vegan)

1/4

cup

agave syrup

1/2

cup

creamy unsalted peanut butter

1/4

teaspoon

salt
Instructions
Preheat oven to 350 degrees

Combine oat flour and almond flour. Spread in an even layer on the baking sheet

Toast for 5-7 minutes until just barely starting to turn golden. Remove from the oven and allow to cool.

Add flour into a bowl. Add the protein powder and salt. Mix to distribute everything.

Add the agave and peanut butter. Mix to form a thick dough.

Add water 1 Tablespoon at a time as needed if the mixture is too crumbly and does not hold together easily.

Oil your hands and any utensils. Scoop heaping tablespoon size amounts of the dough and roll between your palms to form a ball. Alternatively, you can use an oiled one tablespoon cookie scoop or melon baller to form them.

Once formed, chill in the fridge for 20 minutes or until firm.

Store in an airtight container in the fridge for up to 5 days, or in the freezer for 1 month.
Notes
Optional additions:
1/4 cup mini chocolate chips
Chopped roasted peanuts
Extra option: Melt dark chocolate and dip the chilled balls halfway to replicate buckeye candies.