An ooey-gooey brownie can change your whole day and mood. These chocolate chip fudge brownies are perfect to make quickly when you are craving chocolate.
They are only 5 Freestyle points on Weight Watchers and bursting with chocolate chips.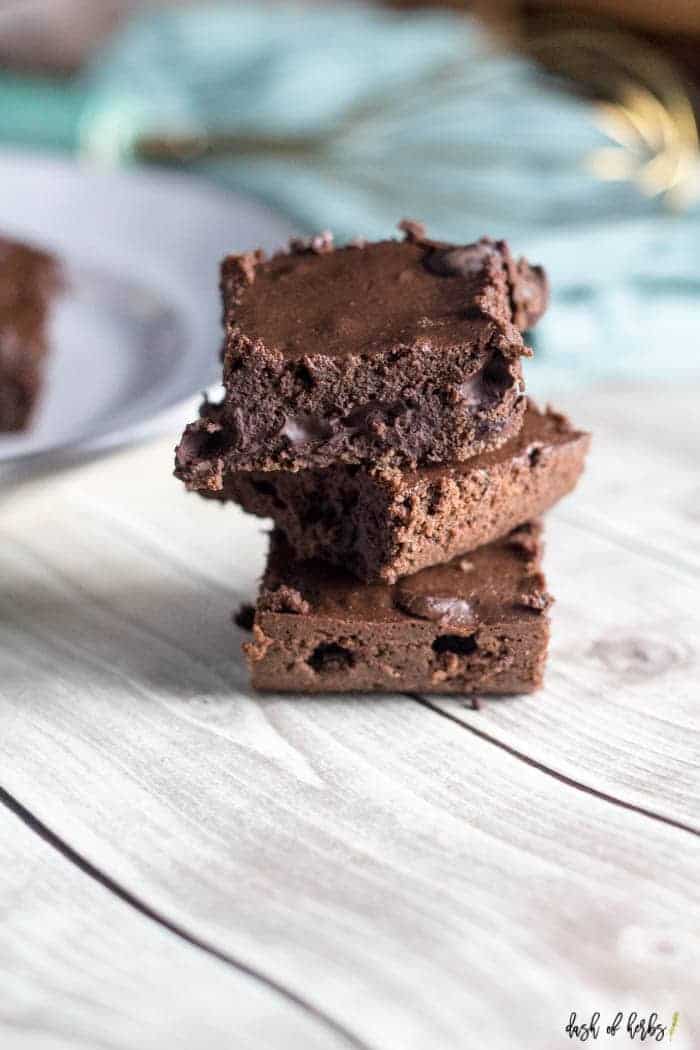 Sometimes you crave a brownie. Trust me, I have been there. And they aren't the best in terms of healthy, but these are a bit healthier than your typical brownie.
If you are searching for healthier desserts, try this round up of 5 dessert recipes.
Yes, they still have butter and sugar in them, but since they are so small to begin with, you can get away with a little bit of sugar in your desserts.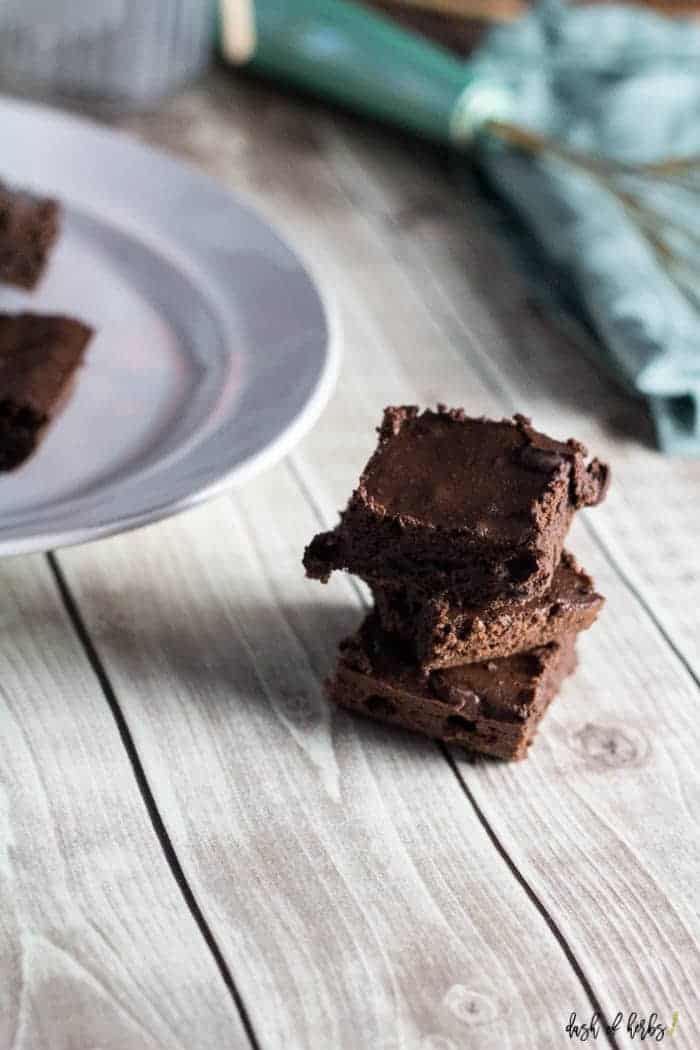 I know that Weight Watchers doesn't like sugar – and you should cut back as much as you can on it – but really…a little here and there won't kill you.
I actually made sure that these used real sugar instead of a sugar substitute. I also didn't feel like trying to figure out the Stevia to sugar conversion (if we are being honest).
This is probably no secret, but I do love chocolate. These chocolate chips (affiliate link) are my all time favorite things ever, and they are used in this recipe.
I like them because they are still very rich, but give you that amazing chocolate flavor. I pop them in my mouth after dinner (16 are only 4 SmartPoints) and bam.
I used those chocolate chips in this recipe. These brownies might be a bit more bitter than you are used to because of the chocolate chips.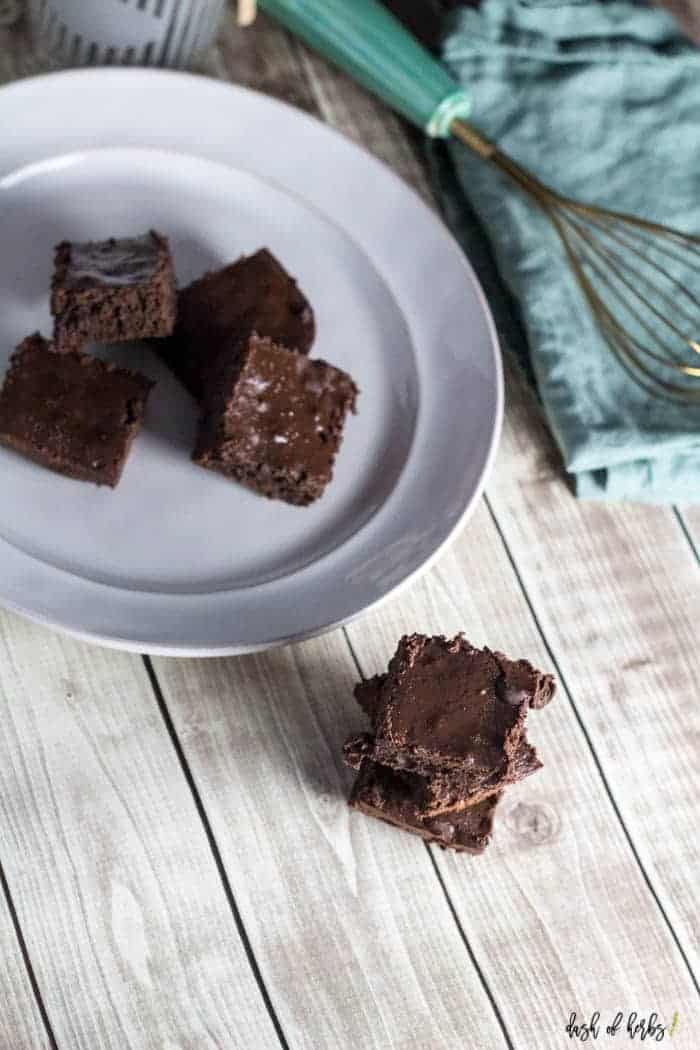 You don't have to use the chocolate that I did, but the SmartPoints might be affected because you use milk chocolate.
If you are interested in something other than brownies, these lemon cookies might be right up your alley.
What do you do when you have those pesky sugar cravings?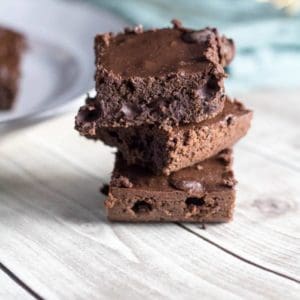 Chocolate Chip Fudge Brownies
This recipe is 5 Freestyle points per serving, 1 brownie.
Ingredients
1/2

stick

light butter

1/2

cup

sugar

2

teaspoons

vanilla extract

2

large

eggs

1/2

cup

cocoa powder

3/4

cup

all-purpose flour

1

pinch

sea salt

1/2

cup

semisweet chocolate chips
Instructions
Preheat the oven to 325 degrees. Spray an 8 inch glass baking pan with olive oil spray (2 sprays) and set aside.

Cream the butter and sugar together in an electric mixer until light and fluffy. Add the vanilla and the eggs and mix to combine. Add the cocoa, flour and salt and stir to bring everything together.

Gently fold in the chocolate chips. Add the batter to the prepared baking pan. Place in the oven and cook for about 30 to 35 minutes. Cut into 12 bars and serve warm or wait until they have cooled completely.
Notes
These are small in size, but large on flavor!
Nutrition
Calories:
185
kcal
Carbohydrates:
21.1
g
Protein:
2.9
g
Fat:
11.2
g
Saturated Fat:
6.7
g
Cholesterol:
51.2
mg
Sodium:
24.7
mg
Fiber:
2
g
Sugar:
12.5
g