I asked on Twitter last week if you would be interested in reading about my Weight Watchers journey. I have pledged to do it right (eating whole foods, snacking often, and tracking…and getting some fitness in there as well) and I think sharing my journey with you guys might help you see how well this program works if you put in the time and effort.
I am going to be brutally honest in these posts, because I think that's what we all need when you decide to finally lose weight and get healthy. Getting healthy is so much more important to me than the number on the scale. I don't know about you, but I want to live a long, happy life and I know that means eating whole foods, cutting back on sugars and carbs and exercising.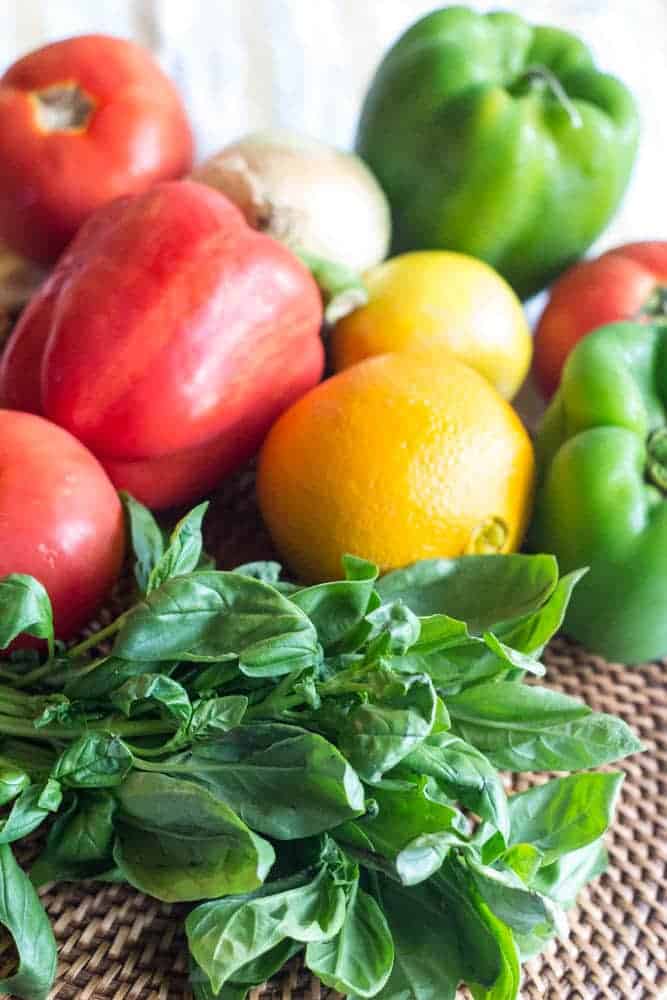 I am planning to include these things in this series:
Weekly updates about my progress, on the scale and non-scale victories
My meal plan for the week (I do plan our menu over the weekend, so I just need to post it here…just know that recipes will show up a few weeks later).
Goals and accomplishments
It's time to get back to the basics and learn to live a healthy life. It's a process though, so don't feel discouraged if you aren't in the same area as I am. Everyone's bodies are different and our lifestyles are different. Please don't feel like you need to follow my plan…create your own. That is the beauty of Weight Watchers. Figure out what works best for you, and you will thrive.
So let's dive in.
Weekly update:
Starting Weight on May 31, 2016: 191 lbs
Current Weight on June 6, 2016: 183 lbs
I want to emphasize that the number on the scale (I can't believe I'm putting this number on the internet) doesn't measure you as a human or a woman. This has been something that was so hard for me to understand, and it still takes time for me to remember that I am more than my weight. But when that number got into the 190's, I knew I had to do something about it. I made the decision to really start tracking and getting back into Weight Watchers fully…so here we are.
You are also beautiful, no matter what the number on the scale says. I could be 40lbs lighter and still have body image issues. I have to remind myself that I am beautiful just how I am and that I am not doing this because society tells me to. I'm doing this for myself and because I want to feel my healthiest, happiest self. Please remember that!
Goals and Accomplishments:
After one week of being back on the program, I have lost 9 lbs. I know that sounds drastic, but so much could be when I first weighed, if I had eaten anything during my initial weigh in, how bloated I was, ect. There are so many factors that could have attributed to that number (like the fact that we had just moved in to our new house and I was eating everything in sight).
While 9 lbs is a great accomplishment, and something I will hold on to, I know that weight loss this drastic is not sustainable or healthy. Most of this weight is probably water weight that I was carrying and changing my eating habits (actually cooking helps).
This past week, I ate at both Chick-Fil-A and Longhorn's Steakhouse and I stayed within my SmartPoints. So, what did I eat?
At Chick-Fil-A, I had 12 grilled nuggets (3 SmartPoints), Chick-Fil-A BBQ Sauce (2 SmartPoints) and a small waffle fry (10 SmartPoints). I decided that I wanted to try the grilled nuggets and I would treat myself with the waffle fries. I didn't even eat all that came in my bag. That's the thing…when you constantly snack on healthy things, you aren't nearly as hungry for your main meals. And I love that concept.
At Longhorn Steakhouse, I had the 7oz Salmon dinner entree (7 SmartPoints) and I split the single serving carrot cake dessert (4 SmartPoints). As hard as it was to order salmon at Longhorn (I know…I know), I knew that this was the most food for the fewest points. And it filled me up! The entree came with brown rice and steamed broccoli as sides. It was really delicious, but I was missing my Flo's Filet.
Weight Watchers is working for me because I can still eat at my favorite restaurants, as you can see, but still stay within my SmartPoints limits. You get 30 SmartPoints per week and then you also get your weekly points to indulge if you know you are having a girls night out or have an anniversary dinner date.
My goal for this next week is to start exercising more consistently. This could be going for a walk in our neighborhood (I did that a few times this past week), or finally start going to Barre classes. I haven't decided what I will be doing, but I want to get outside more consistently and meet our new neighbors.